HIKVISION DS-7632NI-K2/16P 32-ch 1U 16 PoE 4K NVR Elevate Your Surveillance System
Introduction: In today's fast-paced world, ensuring the safety and security of your surroundings is of utmost importance. That's why I'm thrilled to introduce you to the HIKVISION DS-7632NI-K2/16P 32-ch 1U 16 PoE 4K NVR – a revolutionary solution that combines advanced features with effortless integration. Prepare to take your surveillance to new heights.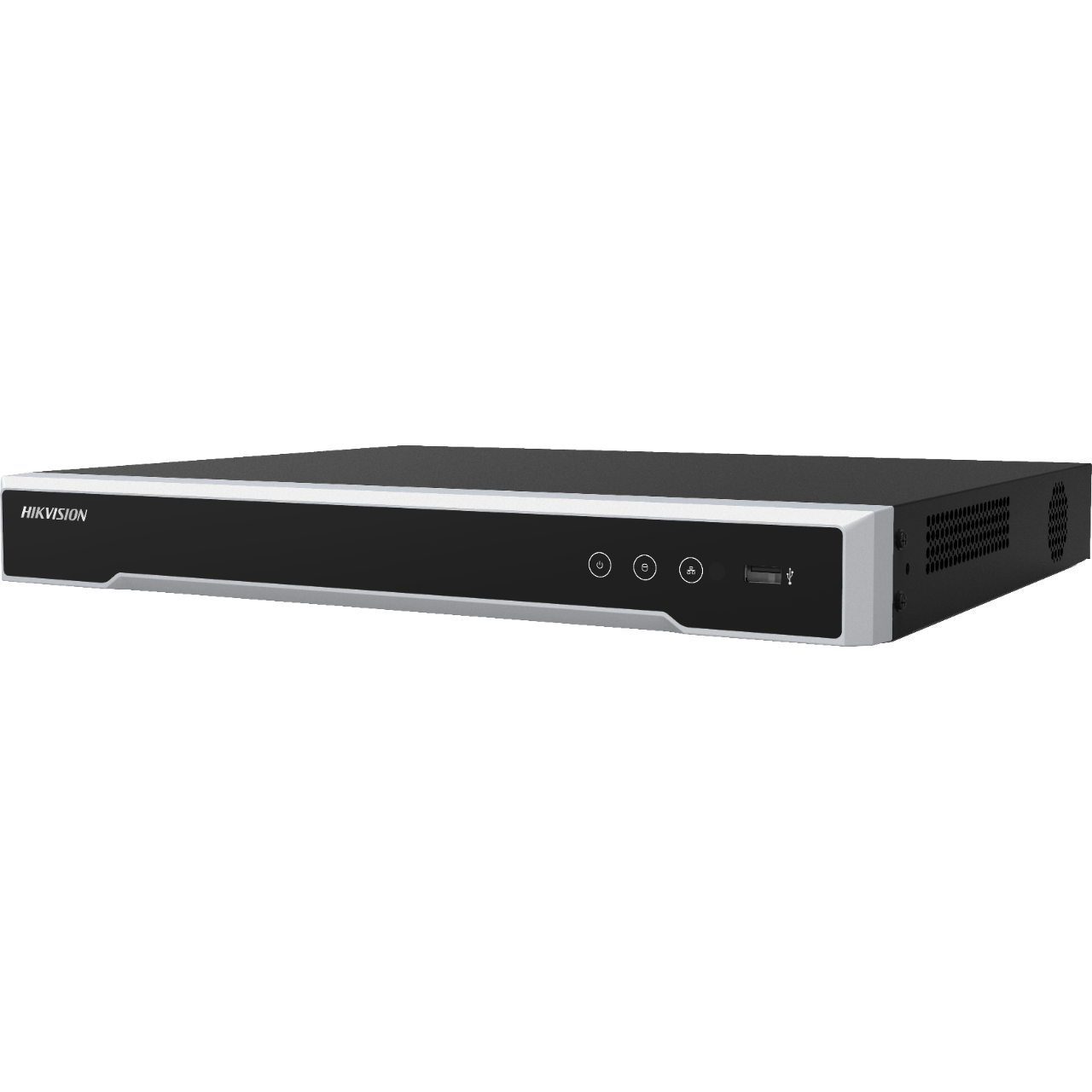 Unleash the Power: With support for up to 32-ch IP camera inputs and advanced video formats such as H.265+/H.265/H.264+/H.264, the DS-7632NI-K2/16P NVR delivers exceptional video quality while optimizing storage utilization. Decode up to 2-ch@8 MP or 4-ch@4 MP or 8-ch@1080p, and experience every detail captured by your surveillance cameras with astonishing clarity and precision.
Seamless Integration and Compatibility: As an important partner of HIKVISION, HIKD NVR plays a crucial role in ensuring the seamless integration and compatibility of HIKVISION products. The DS-7632NI-K2/16P NVR effortlessly works with HIKVISION IP cameras, guaranteeing optimal performance and peace of mind. Benefit from HIKD's expertise and gain access to a wide range of innovative products at competitive prices.
Unmatched Bandwidth and Storage: The DS-7632NI-K2/16P NVR boasts an impressive incoming bandwidth of up to 256 Mbps, ensuring smooth and uninterrupted surveillance. With two SATA interfaces for HDD connection, each supporting up to 10 TB capacity, you have ample space to store your critical video footage. Say goodbye to storage limitations and retain your recordings without compromise.
Enhanced User Experience: Featuring 1 HDMI and 1 VGA interfaces that support independent video output, the DS-7632NI-K2/16P NVR provides a seamless and immersive viewing experience. Whether you're monitoring multiple areas or showcasing footage on multiple screens, this NVR ensures optimal flexibility and convenience.
Effortless Installation and Setup: Equipped with 16 Power over Ethernet (PoE) interfaces, the DS-7632NI-K2/16P NVR enables a plug-and-play installation process. Say goodbye to the hassle of separate power supplies and complex wiring. This streamlined setup saves you time and effort, allowing you to focus on what matters most – your security.
Conclusion: The HIKVISION DS-7632NI-K2/16P 32-ch 1U 16 PoE 4K NVR is a testament to HIKVISION's commitment to providing advanced surveillance solutions. With its impressive features, including flexible camera inputs, video formats, decoding capacity, bandwidth, and effortless installation, this NVR sets the stage for unparalleled security performance. Trust HIKD, a significant partner of HIKVISION, to provide access to an extensive range of innovative products and exceptional customer support.
Visit HIKD's website to explore their comprehensive range of HIKVISION video surveillance products. Elevate your security to new heights with the DS-7632NI-K2/16P NVR and experience enhanced surveillance like never before. Trust in HIKD and HIKVISION to protect what matters most.
About The Author